Our Suppliers
We have built firm trading relationships with all the most important suppliers to the industry and have access to every type of design, whether traditional or contemporary. This allows us to offer all the very latest designs and also to create any style requested by our clients.
We have an extensive library of fabric, carpet, curtain and decorative samples and can also create bespoke designs.
Our relationships with furniture suppliers enable us to supply everything from bathrooms and kitchens to bedroom and office furniture, all to the client's specification.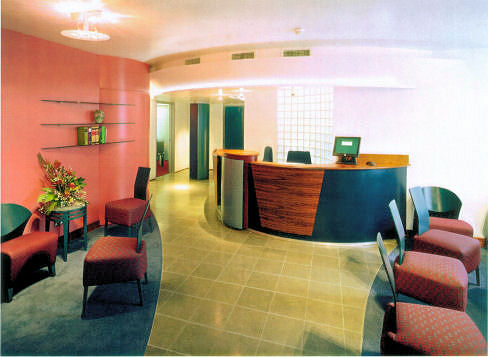 Falcon Chambers Reception Area